The Thrill of Hiking at FLOCKHILL: A Journey Beyond the Extreme
POSTED BY Sandra Cullen on November 01, 2023
EXTREME mountain climbing is not everyone's idea of a desirable challenge, but you can admire those who undertake it. Their courage, mental and physical strength, and ability to persevere are truly impressive and the rewards they reap are immense. The wonderful thing is that those of us who wish to can take on a less daunting challenge and still be amazed by the achievement. It's not solely about ability, fitness, or vigour that provides us with a sense of triumph, it's the back-to-nature experience that invigorates us, providing energy and enthusiasm. Nature has a way of clearing the mind, allowing us to retreat from our daily lives and live 'in the moment'.
FLOCKHILL offers numerous climbs, both within and beyond its boundaries. There are tracks winding through braided rivers, beech valleys, tussock grasslands, alpine screes, and rugged mountain peaks over 2,000 metres high. There's something here to suit a family outing, a day walker, or a fit hiker. We have walks that range from short nature trails to full-day alpine tramps.
The only challenge lies in making it happen.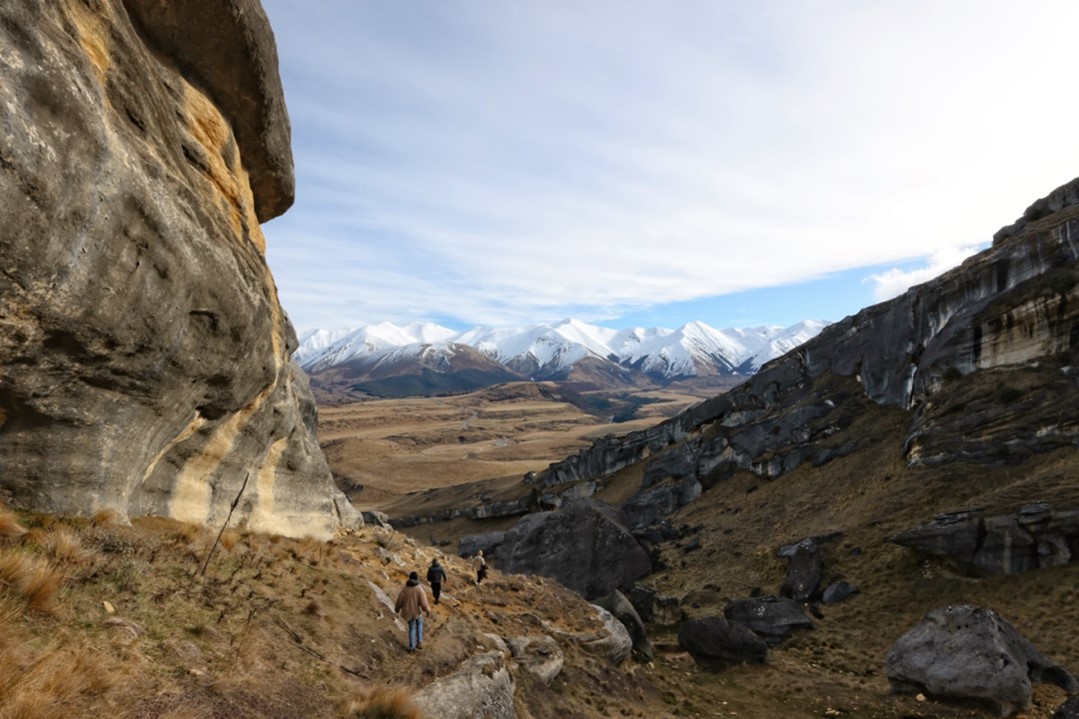 Find out more about our FLOCKHILL hiking experiences here.